Carlos Alberto Méndez is a director and film producer born in Mexico City. He is a recipient of Deferred Action (DACA) and has lived in Los Angeles since he was three years old.
Méndez was born in Mexico City, however, from the age of three he was taken to Los Angeles, California by his parents. Currently as a DACA recipient, he is dedicated to the direction and production of films and short films, in his productions he portrays stories of the undocumented immigrant community in the United States.
In 2016 he graduated from California State University Long Beach with a BA in Film and Television Studies.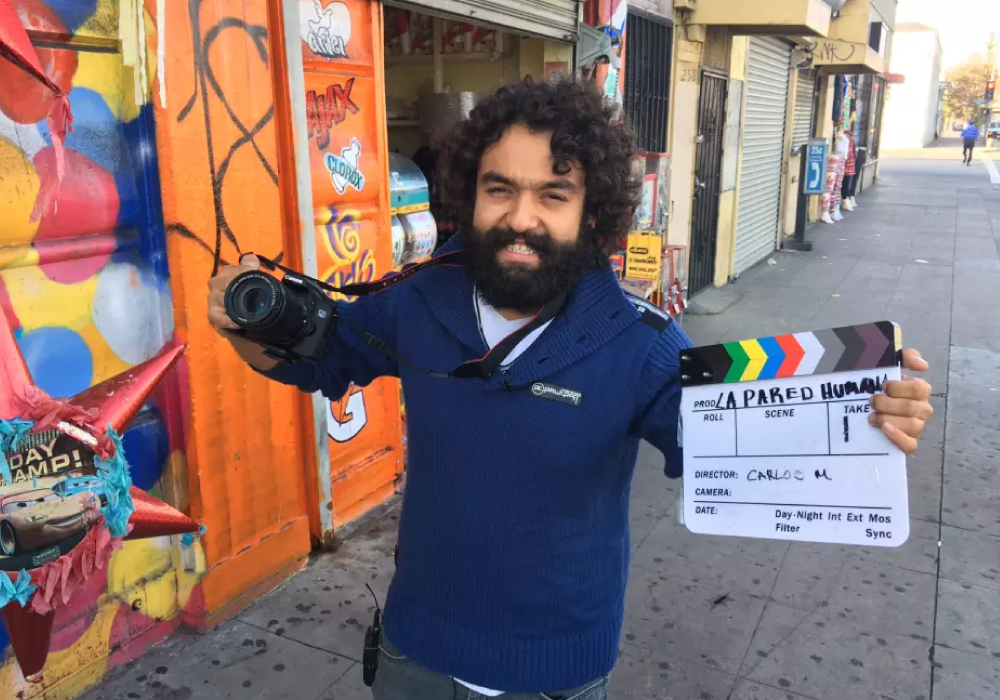 Carlos is the director and producer of the short films La Pared Humana (2016) and Encaged Love (2020), he also participated as co-director of Sin Raíz (2015). "It is important for us to continue giving our stories, to push our narrative. I believe more than anything in knowing the world that we and our stories exist ", he explains.
Additionally, Méndez is the founder of the organization UndocuCinema, which is dedicated to supporting and defending undocumented artists in the film and television industry.
Regarding being a DACA beneficiary, Méndez explains the following: "They have been difficult times, being DACA is like having a membership in the United States, nothing is concrete, but we continue to fight and create our stories with how much or how little we have."
On the other hand, Méndez is also a founding member of Latinx In Animation (LXIA), a group of Latino creators who seek to be a support to create opportunities for minorities interested in starting a career in animation.