Yessenia Mata, is a community leader and military police of the Armed Forces, of Mexican origin. She was recently recognized in New York City at a Veteran's Day commemorative event.
Yesenia Mata, 30, received recognition for her contribution as a woman in the Armed Forces, she is currently one of the 1.4 million women on active duty in the Armed Forces.
Since she was a child, Yesenia had the goal of serving in the Armed Forces, and not only did she achieve that goal, but she also became a benchmark in supporting immigrant communities in New York.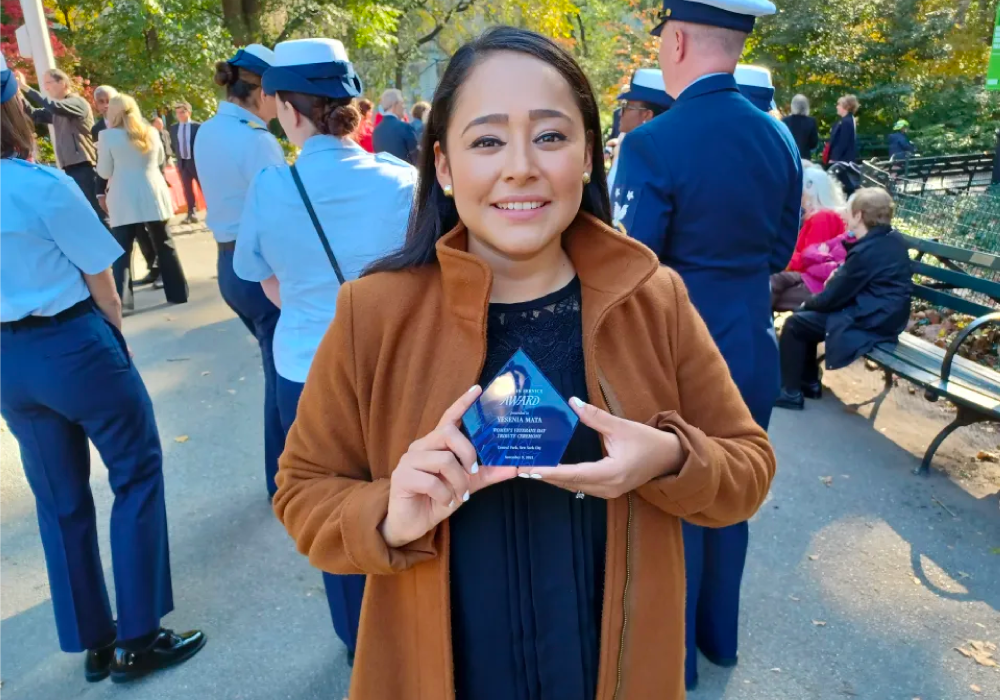 Mata is the executive director of the organization La Colmena that assists Latino immigrants in New York on topics such as job search, job training and security, youth empowerment, organizational culture, and LGBTQ + activism.
"The discipline and leadership you gain in military service has been critical to significant challenges in community service. Especially during the pandemic. We strive and continue to function in the toughest days of this public health crisis, "Yesenia explained.
On the other hand, he is part of the New York City Racial Justice Commission, where he has highlighted his work to defend the undocumented immigrant community.
On the importance of serving others as a military and as an activist, Mata explained the following: "They are two very different activities, that of a military and that of a community activist. In my unit in the Navy, it doesn't matter if you're white or brown, Democrat or Republican. What matters is that you should never leave behind whoever wears the uniform like you, because all your colleagues must return home to their families ".