Leslie Marín Juárez is the counselor for the Dream Center Student Program at Santa Barbara City College, an initiative that provides support and accompaniment to undocumented students.
Leslie Marín Juárez entered Santa Barbara City College (SBCC) as a student in 2016, when resources for undocumented youth were limited to support to apply for or renew DACA. Now, six years later, Marín Juárez works as a counselor at the newly created Dream Center, where she offers support to young undocumented students.
The Dream Center was created with the purpose of accompanying undocumented students at SBCC in the academic, legal, personal and professional challenges that they experience during their time at university. The center provides resources for these types of students, who require legal support, academic guidance, legal advocacy, and more.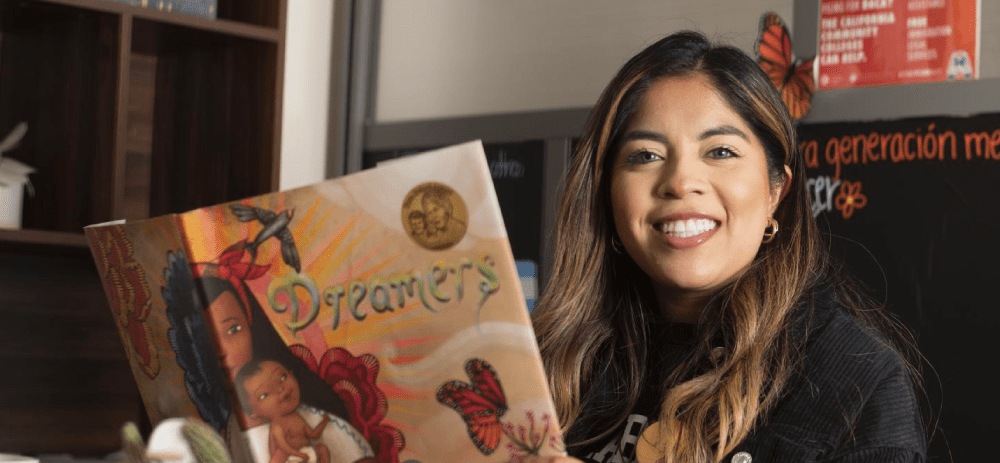 During the first month of the Dream Center, Marín Juárez managed to attend to more than 60 cases of undocumented students, who were seeking access to resources for various situations. Also, he planned various activities during the Week of Undocumented Action, which took place from October 17 to 21.
Leslie came to the United States from Mexico when she was just one year old, accompanied by her parents and her older sister, so she has lived practically all her life in Santa Barbara. Through her status as a Dreamer and DACA recipient she seeks to connect her experience with that of the students she now has the opportunity to help at the Dream Center.
"I want to be able to ask students what they need from me, because I know what it feels like to not have a safe place to ask questions or just talk about your lived experience," Juárez explained.
Similarly, Juárez recognized the importance of DACA in his life: "I knew it was a temporary protection, but it was something better than what I had before. It meant that I was going to be able to study [at City College], I was going to be temporarily protected from deportation and I would have the ability to work."
After the latest decisions made in court regarding DACA, SBCC students have come to the Dream Center with the intention of learning about the current status of the program and how the recently issued rulings may affect them. "I hope the students know that no matter what happens, they have support. It will not be the end," Juarez emphasized.