Diferencia de otros programas a nivel estatal como el acceso a matrícula estatal o financiamiento para la universidad los programas alimentarios para estudiantes no cuentan con políticas de acceso integral para estudiantes indocumentados.
El acceso a una vivienda y a la alimentación de calidad son aspectos fundamentales para el desempeño académico y el bienestar físico y mental de los estudiantes. El acceso a apoyos para cubrir necesidades básicas como la alimentación es fundamental para miles de personas en Estados Unidos. Sin embargo, los estudiantes indocumentados no pueden acceder a programas federales como el programa de asistencia nutricional suplementaria (SNAP) debido a su status migratorio.
Aunque existen estados que ofrecen programas de asistencia alimentaria con fondos federales y benefician a ciertos hogares de inmigrantes, generalmente a residentes permanentes.  Es decir, las directrices federales hacen que las personas indocumentadas no puedan optar por programas de asistencia alimentaria.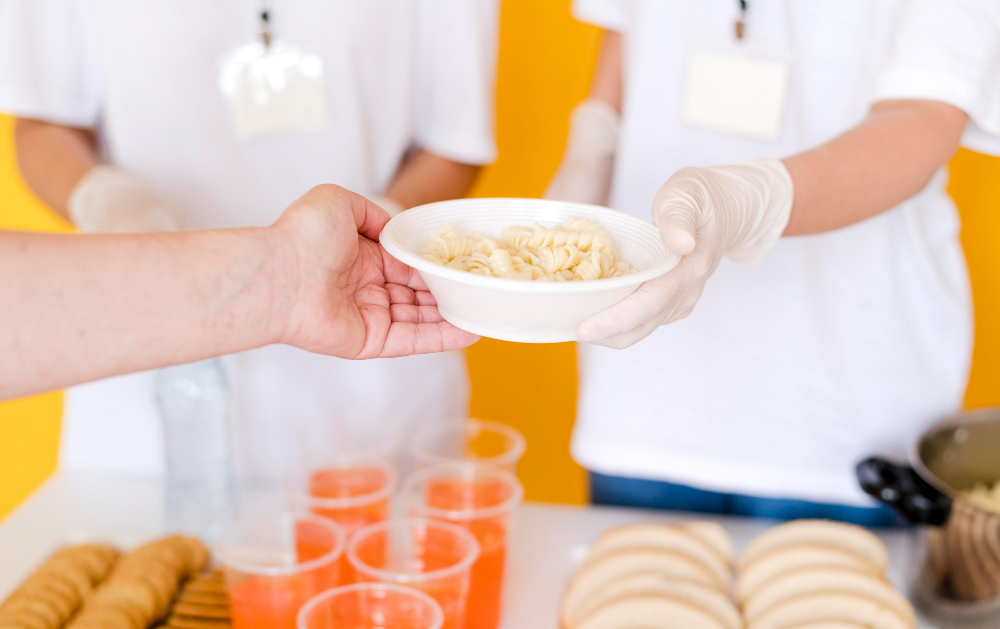 Según la organización The Education Trust, actualmente, seis estados ofrecen programas de asistencia alimentaria para hogares inmigrantes que no son elegibles para SNAP. Estos programas se sostienen en Personal Responsibility and Work Opportunity Reconciliation Act o PRWORA y proporcionan asistencia alimentaria a personas con estatus de residentes legales. En este sentido ninguno de los estados con mayor cantidad de estudiantes indocumentados cuenta con programas de asistencia alimentaria para este grupo.
"Aunque algunos indocumentados pueden tener acceso al seguro médico del campus, a la ayuda para la vivienda y a la ayuda alimentaria, la cobertura varía según la institución de educación superior. institución de enseñanza superior. Tener un acceso seguro a las prestaciones de necesidades básicas más allá de las limitadas ayudas de necesidades básicas que ofrecen algunas instituciones supondría una gran diferencia en las vidas de los estudiantes indocumentados y ayudaría a garantizar que puedan persistir y graduarse", explica Ed Trust.
Así como existen beneficios para estudiantes sin documentos como becas estatales, prestamos universitarios o apoyo financiero para la universidad, es necesario también atender necesidades básicas como la alimentación, según explica el reporte de Ed Trust.