El filme más reciente del director mexicano Guillermo del Toro es su propia versión de la obra clásica del siglo XIX, Pinocho, producción que comenzó a idear hace 15 años.
Este año el cineasta mexicano Guillermo del Toro ganó su segundo Globo de Oro gracias al trabajo realizado con su versión de Pinocho, que obtuvo el premio a la Mejor Película de Animación. Anteriormente. Anteriormente, había obtenido el Globo de Oro como Mejor Director en la película The Shape of Water (2017).
El director mexicano explica que haber logrado su versión de Pinocho es un sueño que ha estado buscando desde hace años. "Cuando comencé este proceso, fue hace unos 15 años. Pensé que era una gran herramienta para hablar sobre lo hermosos y frágiles que somos como humanos y cuánto nos necesitamos unos a otros".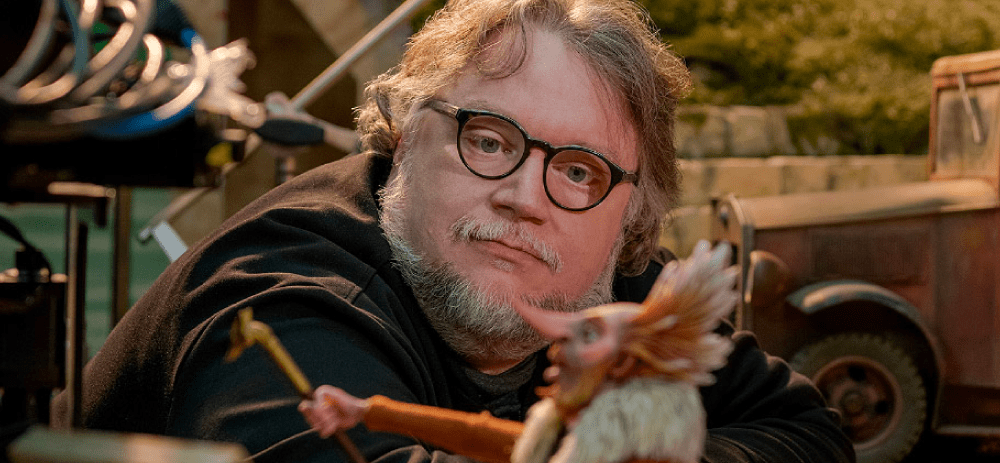 Además, la animación fue realizada con técnicas de animación en stop-motion, un aspecto que del Toro buscó recuperar. "Quería que esta película tuviera la expresividad y la naturaleza material de la animación hecha a mano, y una hermosa artesanía en tallado, pintura y escultura, pero con la sofisticación del movimiento lograda después de la investigación sobre la fabricación de títeres", mencionó el también guionista y productor.
Luego de recibir el premio, del Toro explicó detalles sobre la película y su relación con México. "La actitud entre la vida y la muerte es completamente mexicana, como lo es la figura de la esfinge y el ángel que viene a dar vida a Pinocho. Son como alebrijes mexicanos. La sensibilidad que lleva, que existió a la hora de imaginar la película y el deseo de que parte del filme fuera animado en México, algo que se logró en el Taller del Chucho en Guadalajara, es mexicano", comentó.
Asimismo, hizo mención a la población joven de Latinoamérica: "Lo que hay que decir a la gente en México, en Latinoamérica, es resaltar la importancia de la herramienta narrativa, contestataria para hablar de historias de cosas que no están normalmente en una película",
De esta forma, Guillermo del Toro se convirtió en el primer mexicano en obtener un Globo de Oro en categoría de animación. Además, según sitios especializados en cine, Guillermo del Toro's Pinocchio podría romper el récord como la película animada con más nominaciones en la historia. La 95ª edición de los premios de la Academia de Artes y Ciencias Cinematográficas se llevará a cabo en Los Ángeles el 12 de marzo.