The IV Forum of Dreamers Leaders, organized by the Ministry of Foreign Relations (SRE) through the Embassy of Mexico in the United States and the Institute of Mexicans Abroad (IME), was held at the Mexican Cultural Institute in Washington D.C.
The IME, the Embassy of Mexico in the United States, as well as various consulates general of Mexico in American cities, invited Mexican and Mexican dreamers to participate in the Dreamers Leaders Forum. The event brought together nearly 80 community leaders and dreamers, who participated in workshops and conferences from November 18-21.
The forum was held for the last time in Phoenix, Arizona in November 2019, due to the pandemic it was not possible to hold the 2020 edition. Thus, after two years the IV Forum of Dreamers Leaders was held, now based in the Mexican Cultural Institute of Washington DC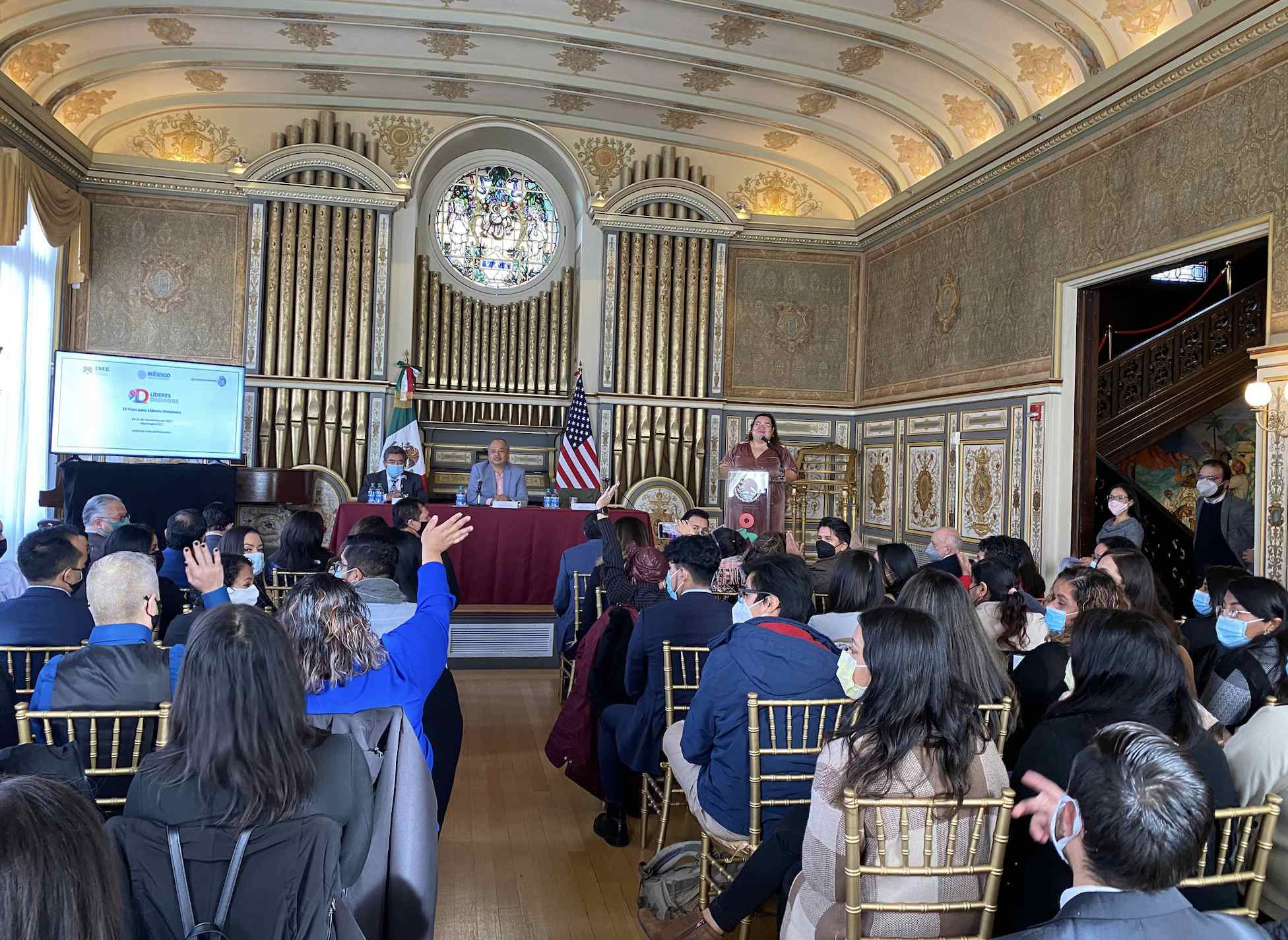 Some of the objectives of the forum were to bring Dreamer leaders closer to the government of Mexico and relevant actors in the country, strengthen their ties with Mexico, and contribute to the empowerment of Mexican communities in the United States.
The Forum brought together representatives of the government of Mexico, the Congress of the Union, organizations in favor of migrants such as United We Dream, and Dreamer leaders from various regions of the United States.
Among the future objectives of holding this type of event is the promotion, development and creation of new initiatives and social entrepreneurship projects, promoted by dreamers, not only in the United States but also in Mexico.