Para inscribirse en el Mercado de Seguros Médicos y obtener cobertura médica es necesario cumplir con requisitos como ser residente permanente con Green Card, asilado, refugiado, entre otros.
The Health Insurance Marketplace en Estados Unidos, se rige bajo la Ley del Cuidado de Salud a Bajo precio. Esta ley tiene como objetivo brindar apoyo a familias y personas a obtener seguro de salud sin importar su ingreso ni historial médico.
Medicaid es un programa tanto federal como estatal que apoya en el pago de costos de cuidado de salud a personas y familias de bajos ingresos. Los planes de Medicaid dependen de cada estado, sin embargo, hay beneficios que deben cubrirse de forma obligatoria en todo el país, como el cuidado en hospital o enfermería especializada, cuidado y servicios en centro de salud o clínica de salud, servicios médicos, de enfermería y parto.
The Programa de Seguro Médico para Niños (CHIP), por su parte proporciona cobertura médica a bajo costo a niños y en algunos estados a mujeres embarazadas. Este seguro incluye la cobertura de: exámenes físicos de rutina, inmunizaciones, consultas médicas, medicamentos recetados, servicios dentales y de la vista, atención en el hospital como paciente interno y ambulatorio, análisis de laboratorio y radiografías y servicios de emergencia.
Al depender tanto de autoridades federales y estatales, los nombres de ambos programas pueden variar dependiendo de cada estado. En el siguiente enlace encontrarás la información sobre los nombres de los programas equivalentes a Medicaid y CHIP en cada estado: https://www.cuidadodesalud.gov/es/medicaid-chip-program-names/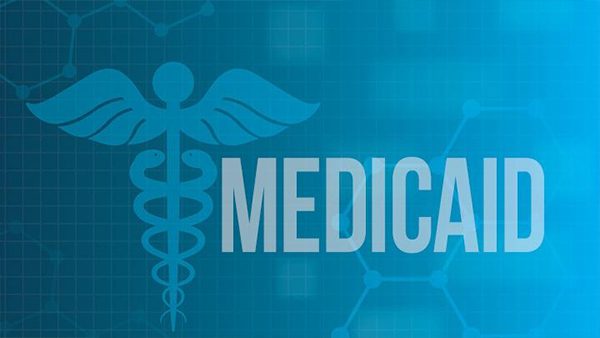 También existe Medicare, un programa de seguro de salud federal destinado a personas mayores de 65 años o menores de 65 que vivan con alguna discapacidad, enfermedad renal terminal o esclerosis lateral amiotrófica. Es regulado por el gobierno federal y su cobertura incluye desde cuidado y servicios de hospitalización o de enfermería, visitas al médico hasta medicamentos con receta, dependiendo del plan.
Para ser elegible para la obtención de cobertura médica por Medicaid y CHIP es necesario ser ciudadano estadounidense o inmigrante presente legalmente en el país. Los inmigrantes indocumentados no son elegibles para comprar coberturas médicas, sin embargo, pueden solicitar cobertura médica en representación de personas documentadas como familiares.
Conoce en el siguiente enlace la información relacionada a la elegibilidad de inmigrantes en Estados Unidos: https://www.cuidadodesalud.gov/es/immigrants/immigration-status/
En el siguiente enlace se encuentra la información para conseguir atención médica si no cuenta con un seguro médico: https://findahealthcenter.hrsa.gov/