Like thousands of Dreamers, Héctor Robledo, an immigrant born in Mexico and raised in Dallas, had to overcome many challenges in order to complete his university studies.
Héctor arrived in the United States when he was barely two years old, after his parents decided to emigrate in search of new opportunities. Hector grew up in Dallas and doesn't have many memories of where he came from. However, he always kept in mind that his parents had sacrificed his life in Mexico to seek better conditions and face a change of culture and language.
When he entered high school, Hector realized that he did not have the same opportunities as his friends. "I remember when I didn't have that same opportunity, because most of my friends told me, 'I'm going to this university, they're going to pay me for this because I completed my FAFSA (Free Application for Federal Student Aid)'," he recalled. While he was an undocumented immigrant, he was not eligible for any federal support.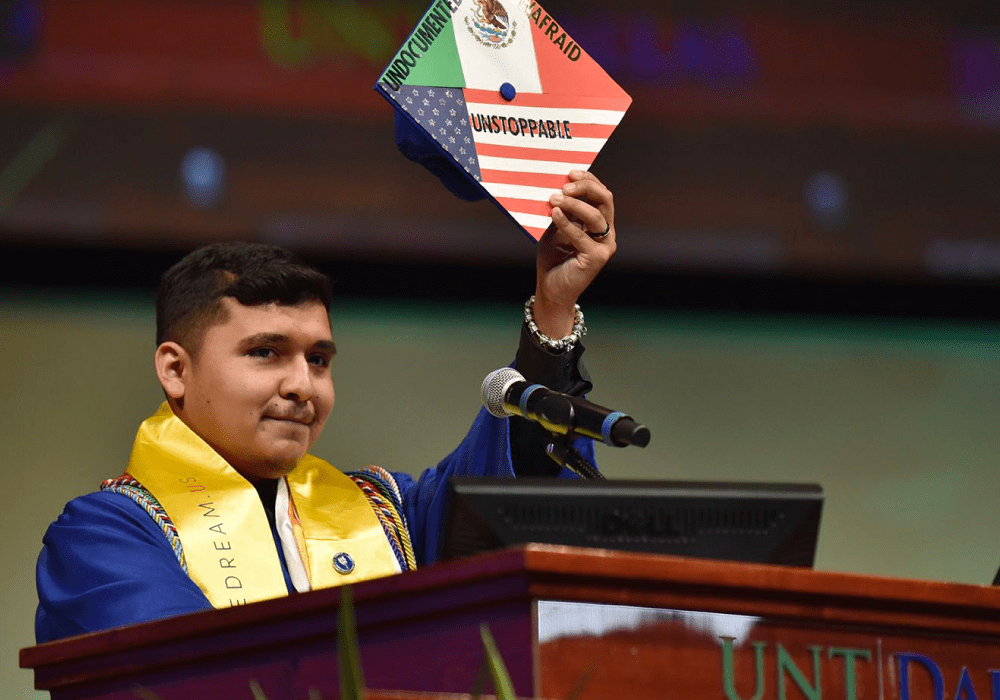 However, in 2012, when he was still in high school, the Barack Obama administration announced the creation of Deferred Action for Childhood Arrivals (DACA). Program that opened the opportunity to hundreds of thousands of dreamers to study and work legally in the United States.
In this way, Héctor's life changed as he was able to enter the university with fewer difficulties, where he was able to obtain his degree in Business Administration. In addition, he not only obtained his degree, but he did it with the highest score, which earned him several scholarships and he was also part of mentoring programs for new students.
Hector recently earned his Master's degree in Public Leadership from the University of North Texas at Dallas (UNT Dallas). "Get more experience, education and in the future apply for my doctorate", explains Héctor. His ultimate goal is to be a dean at a university to support more students like him.