The proof of identity is an official document for all Mexicans living in the United States, and it can help you process the consular registration, passport, driver's license or some other type of identification.
What is needed to process the proof of identity?
Two passport-size photographs in color with a white background.
Submit the application duly answered, it can be requested in the delegation or municipality closest to your home in Mexico.
Proof of Mexican Nationality, any of the following original documents and a letter size copy can be presented by both sides.

Original birth certificate or certified copy issued by the Civil Registry.
Valid Mexican passport. (No observations)
Naturalization letter.
Certificate of Mexican Nationality.
Declaration of Mexican Nationality.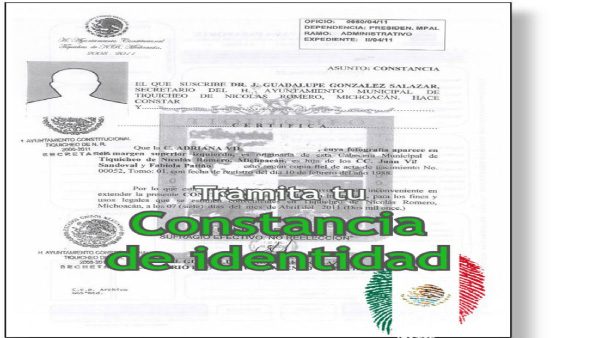 Es importante que sepas que este trámite solo se puede realizar en México, pero en caso de que no puedas salir de los Estados Unidos, un familiar puede realizarlo con una carta poder y es un procedimiento que no tiene costo.
El trámite es gratuito, solo se debe pagar el valor del documento, el cual varía de acuerdo a la delegación o municipio.
Recuerda que las detenciones, que hace el Servicio de Inmigración y Control de Aduanas (ICE), son por falta de identificación. Organizaciones, abogados y Acceso Latino te invitan a realizar este trámite. 
CONSULMEX
https://consulmex.sre.gob.mx/sanantonio/index.php/avisos/80-carta-de-identidad