The World Series that was played between the Atlanta Braves and the Houston Astros featured the participation of Zacatecan umpire Alfonso Márquez.
The Mexican Alfonso Márquez, born in Zacatecas in April 1972 and who arrived in the United States at the age of seven as an undocumented immigrant, has achieved a successful career as umpire in the majors.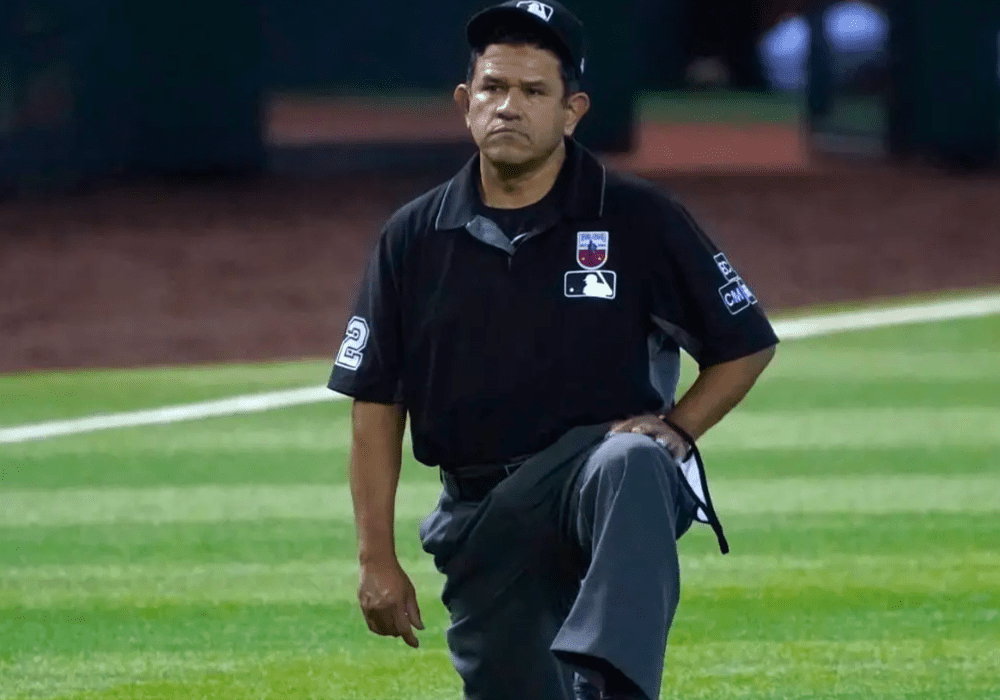 Alfonso Márquez, began his career as umpire in Major League Baseball (MLB) at age 27 in the National League. Since 2000 he has participated in the Major Leagues, a fact that made him the first umpire born in Mexico in MLB history.
In addition, in 2020, after more than 20 years of MLB career, he was promoted to quartet chief o Crew Chief, being not only the first Mexican to achieve it, but also the first Latino by birth to occupy that position.
Márquez has officiated four World Series, in 2006, 2011, 2015 and the most recent in 2021, between Astros and Braves. The Zacatecan was the umpire main in the seventh game, the defining of the series between Houston and Atlanta.
In addition to Márquez, the 2021 World Series featured the participation of two other Mexicans: the Sinaloan pitcher for the Astros, José Urquidy, and the Mexican-American hitting assistant for the Braves, Roberto Magallanes.