Jocelyn Rivas, a runner and dreamer of Salvadoran descent, became the youngest person to complete 100 marathons, crossing the finish line in the Los Angeles Marathon on November 7.
Jocelyn Rivas was born on January 19, 1997, in El Salvador. When she was born, the doctors detected that she had a broken neck, back and two feet, for which she had to spend ten days in the hospital. After months of treatment her bones began to heal, however, they feared that Jocelyn would not have mobility in her legs. Rosa's plan, her mother, was to migrate alone to the United States to get enough money and take her daughters. "She wanted to come to America to get ahead and give our family a better life," explains Jocelyn's mother.
In 2003, Jocelyn Rivas came to the United States from El Salvador when she was just 6 years old. In 2012, following the creation of Deferred Action for Childhood Arrivals (DACA), she became a beneficiary at age 15, which has protected her from deportation since that year.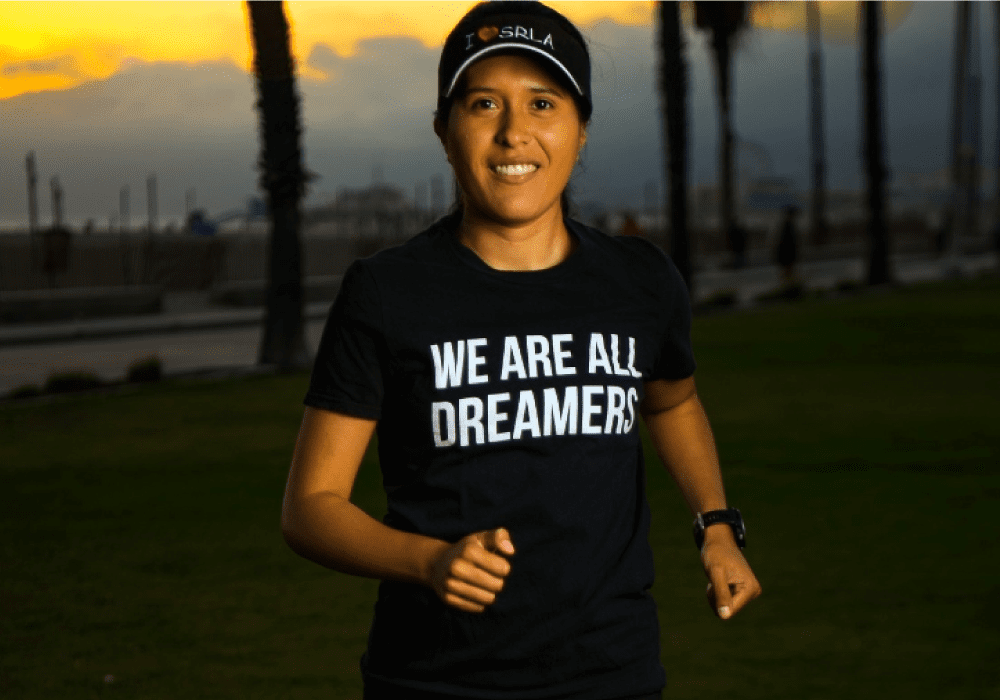 Jocelyn's dream as a runner began in 2013, when she was a spectator at the Los Angeles Marathon. At that point she Rivas decided that she would run and the following year in 2014 she ran her first marathon. Seven years later, the Salvadoran dreamer ran her 100th marathon and reached the Guinness Record, as the youngest person to do so. 
Rivas reached the record at 24 years and 292 days, beating Elizabeth Tuna's previous record of 24 years and 351 days in 2011. However, the COVID-19 pandemic caused her record to be postponed following the cancellation of competitions in March However, to make up for lost time, Rivas has participated in 30 marathons so far in 2021. In addition, between December 26, 2020 and January 3, 2021, he ran six marathons in Florida.
"A lot of people don't know the story of Dreamers or don't know enough about Dreamers, so now they can put a face on it," explains Rivas, about his achievement and the importance of being a dreamer. "To show [that the Dreamers] are not here just to do nothing. We are doing great things ", he mentions about the satisfaction of achieving his achievements and the reasons for continuing to compete.