El Vínculo Hispano/The Hispanic Liaison, organized the Hispanic Heritage Fiesta in downtown Siler City, North Carolina.
El Vínculo Hispano is an organization that, since its founding in 1995, has been in charge of attending to the specific needs of the Hispanic community in North Carolina. Its objectives include increasing access to services and opportunities for members of the Hispanic community, as well as protecting their rights, promoting community and civic participation.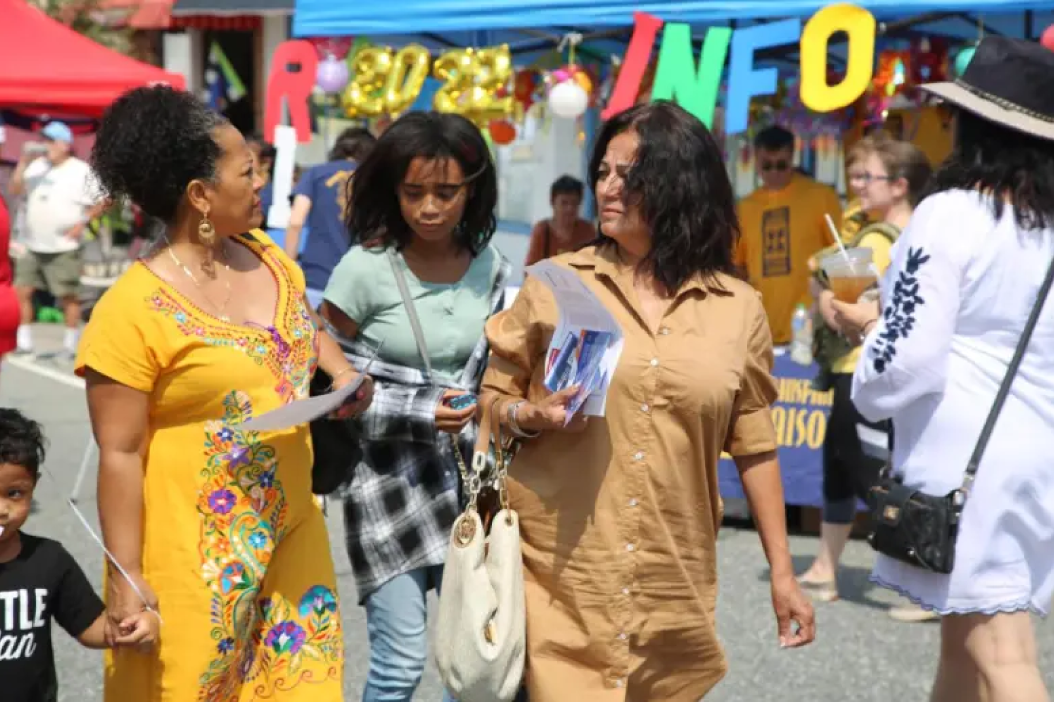 Additionally, El Vínculo Hispano has a mission to promote cross-cultural understanding and empowerment of Latinos. In order to celebrate National Hispanic Heritage Month, the organization organized the Hispanic Heritage Fiesta in Siler City, NC on September 17th. About 5 thousand people attended the free event that lasted six hours.
The event featured more than 70 information tables, traditional costume parades, children's activities, mobile COVID-19 vaccination clinics, live music, art exhibits, and craft and food sales.
The Hispanic Link
The organization has as a service area the central region of the "Piedmont", and the counties of Chatham, Lee, Alamance and Randolph. However, it currently only has offices in Siler City and Sanford, so one of the goals is to expand its presence to the other four counties. The work of El Vínculo Hispano is particularly important, since 14% of the region's population is of Hispanic origin.
Generally, El Vínculo Hispano carries out activities and events such as the collection of goods for donation, vaccination and health promotion campaigns, information on elections, among others. Learn more about the work of this organization in North Carolina at the following link: https://evhnc.org/