Two senators who were re-elected in November reached a bipartisan agreement aimed at providing a path to citizenship for Dreamers.
North Carolina Republican Sen. Thom Tillis and Arizona Democrat Krysten Sinema drafted a bipartisan framework that seeks to provide a path to citizenship for non-citizens who came to the United States as children or youth. Similarly, this framework also seeks to strengthen security in the border strip with Mexico.
Both senators have discussed for months to write a bill that can be approved with votes from both parties. However, there is currently no legislative text, and this agreement between Sinema and Tillis does not represent the approval of either Democratic or Republican senators. It is worth mentioning that, for the approval of a legislative project in the United States Senate, at least 60 votes are necessary.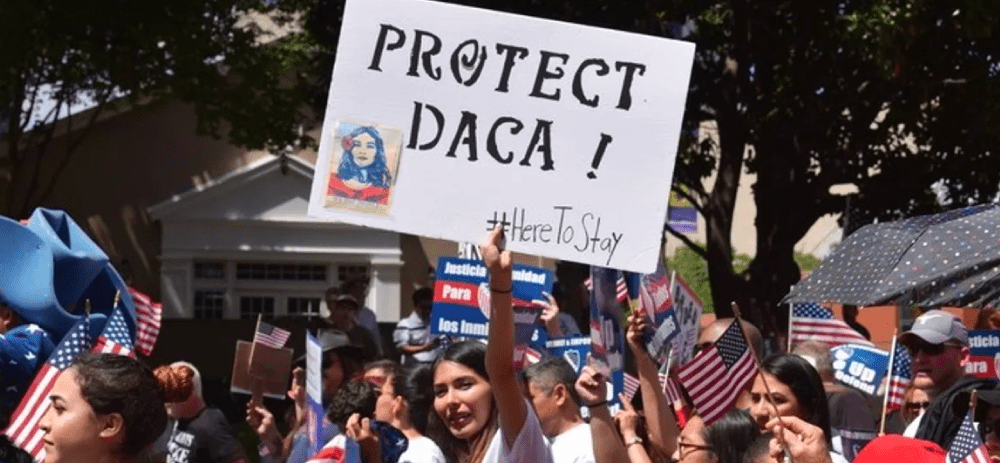 The senators seek the approval of their project before the entry of the new Congress at the beginning of 2023. This is important, since the Democrats, although they have maintained the majority in the Senate, have not had the same success in the House of Representatives, that starting next year will have a Republican majority.
In this sense, Illinois Democratic Senator, Dick Durbin and author of the DREAM Act more than 20 years ago, has expressed his support for the framework proposed by the senators mentioned for some time.
The framework of this project seeks to have 25 billion dollars that would be allocated for border security, including better working conditions for Border Patrol and Customs and Border Protection (CBP) officers.
The White House has even made statements on the draft of this framework. "The president has repeatedly called on Congress to permanently protect Dreamers, farmworkers, essential workers and others, and provide them with a path to citizenship," said Karine Jean-Pierre, White House press secretary. Likewise, she assured that the commitment with the representatives and senators of both parties to create solutions that modernize the current immigration system persists.