The Mexican Dreamer Mitzi Colin López, was invited by the first lady Jill Biden to the session of Congress in the State of the Union (SOTU).
Mitzi Colin López is a graduate of West Chester University (WCU), where she earned her BA in Political Science and Spanish in 2021. Colin López came to the United States from Mexico with his parents when he was just three years old, so the United States has been his home ever since.
Like Dreamer, Colin López, filed a request to receive the Deferred Action (DACA) protection that he finally obtained in 2015, which has protected him from deportation and has allowed him to perform professionally thanks to the employment authorization document.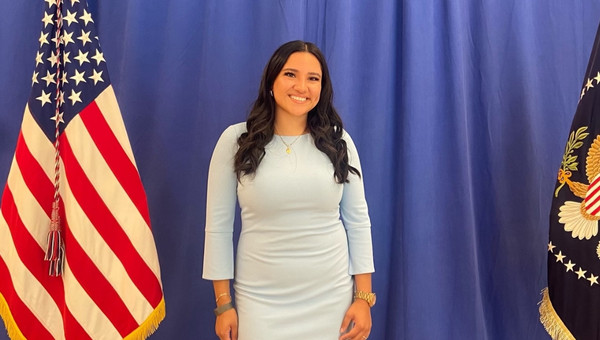 In 2021, young Dreamer received the 1871 Award, which recognizes students for achievements related to academics, leadership, and community support. Currently, Mitzi works as a creator of digital content, and her participation in the Noticias para Inmigrantes portal stands out.
It is worth mentioning that López Colin graduated from WCU, the same university where Jill Biden completed her master's degree in 1982. In this way, the first lady invited Mitzi to be part of the people who accompanied her during SOTU, while President Joe Biden He presented his session to the United States Congress.
Colin López mentions that his passions include social justice and the defense of rights, which is why he defines himself as an immigrant person whose origin drives him to empower the Latino, Hispanic and migrant communities.