Para trabajar legalmente en Estados Unidos, los no ciudadanos deben tramitar un permiso para trabajar a través del formulario I-765, el cual puede ser llenado en línea.
El documento de autorización de empleo (EAD) también conocido como work permit, es un documento emitido por el Servicio de Ciudadanía e Inmigración (USCIS), que otorga a los no ciudadanos, la autorización temporal para trabajar en Estados Unidos.
En este sentido, al contratar a un trabajador extranjero, los empleadores deben asegurarse que este cuenta con autorización para trabajar en Estados Unidos, durante un periodo especifico de tiempo. Es decir, que cuenta con EAD y ha completado el formulario I-765.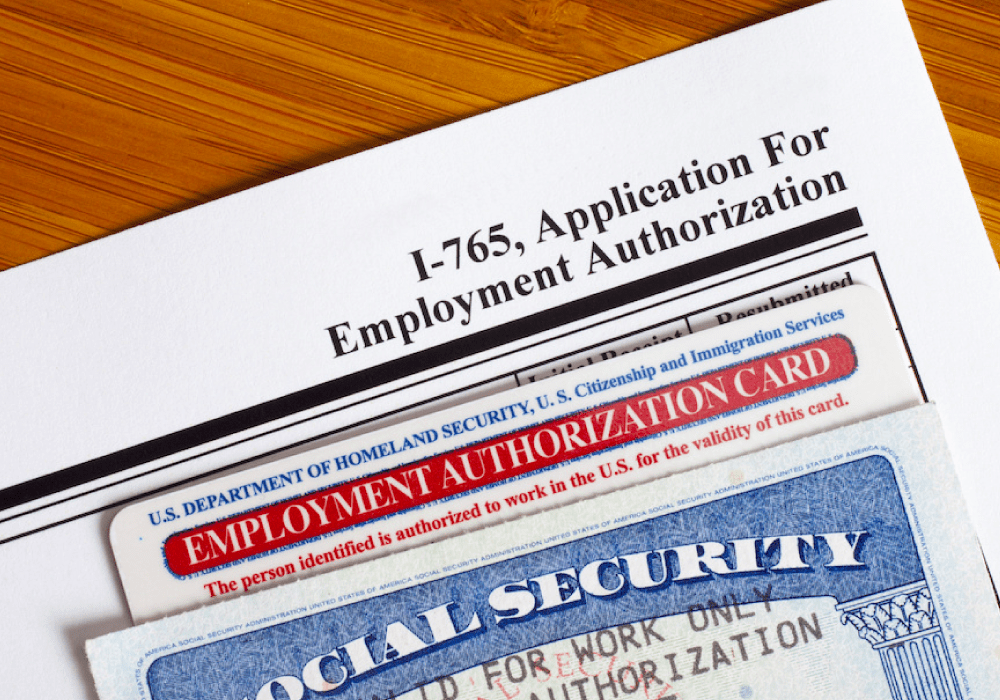 Other non-citizens eligible to work in the United States and process their EAD are: asylees, refugees, U Nonimmigrants, legal permanent residents, certain foreign students, summer jobs, among others.
Asimismo, las personas con tramites en proceso de Formulario I-485, Solicitud de Registro de Residencia Permanente o Ajuste de Estatus y de Formulario I-589, Solicitud de Asilo y de Suspensión de Remoción, deben solicitar un EAD.
Por otra parte, los residentes legales permanentes no necesitan solicitar un EAD, ya que su Green Card o formulario I-551, es válida como autorización de empleo. Asimismo, los trabajadores temporales, con visas H-1B, L-1, O u P, no requieren solicitar un EAD, ya que su visa les autoriza para trabajar en Estados Unidos solo para un empleador específico.