La California State University, Northridge (CSUN) brindará apoyo a estudiantes que requieran renovar su permiso de Acción Diferida (DACA).
La CSUN anunció que cubrirá las tarifas de renovación de DACA para sus estudiantes.  El Dreamers, Resources, Empowerment, Advocacy and Mentorship Center (DREAM) de la CSUN que brinda servicios legales gratuitos a estudiantes, obtuvo una donación de 150 mil dólares por parte de la organización The Change Reaction. Gracias a dichos fondos fue posible crear el programa para apoyar a beneficiarios DACA en su renovación.
Además, en CSUN, estudian unos 2 mil inmigrantes sin documentos, de los cuales 700 son elegibles para obtener DACA. Es decir, son estudiantes que eran menores de 31 años el 15 de junio de 2012 y llegaron a Estados Unidos cuando tenían menos de 16 años.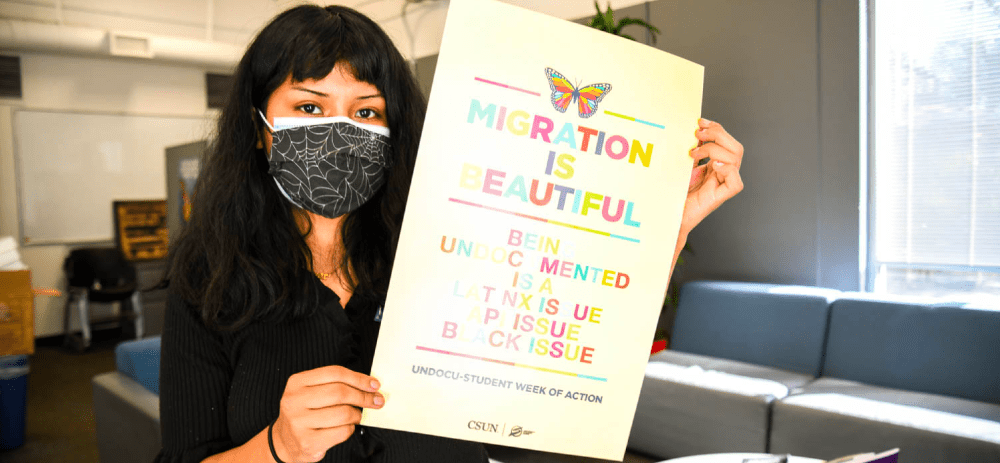 Las tarifas de solicitud de renovación de DACA son de 495 dólares y se pagan cada dos años, lo que representa casi un salario completo de un trabajo de 20 horas a la semana. Asimismo, una de las ventajas es que, desde mediados de abril, ahora la solicitud puede realizarse en línea.
"DACA definitivamente facilita que ciertas personas indocumentadas naveguen por el mundo. Tener acceso a empleo y acceso a otros recursos que requieren un número de seguro social, pero que no resuelve exactamente sus problemas de inmigración", explicó Daniela Bárcenas, gerente de DREAM Center.
De igual forma, estudiantes que hayan utilizado los servicios de Clínica de Apoyo Legal para Estudiantes de Associated Students, o el de Recursos para América Central de Los Ángeles, y requieren renovar su permiso de DACA, también son elegibles a obtener el apoyo de CSUN.
Para solicitar la asistencia, los estudiantes elegibles deben completar un formulario en línea: https://www.csun.edu/financialaid/daca-assistance-grant.