The Government of Mexico, through the Institute of Mexicans Abroad (IME), set up a new service window for native peoples.
The Comprehensive Attention Window for Native and Indigenous Peoples of Mexico Abroad (VAIPOIME) aims to meet the particular needs of indigenous migrants, care will be provided in their mother tongues.
VAIPOME will be located at the Consulate of Mexico in Orlando, FL., Due to the high number of migration of native groups, specifically those belonging to Hidalgo: Hñähñu and Otomí; and to the state of Chiapas: Tsotsil and Tzental.
The next phase of the project includes the opening of VAIPOIME in the Mexican consulates in Los Angeles, Chicago, Miami and Houston.
Luis Gutiérrez Reyes, Head of the Institute for Mexicans Abroad, explained that VAIPOIME will provide support to Mexicans in interpretation and translation, as well as community services related to health, sports, education, financial inclusion, economic development, bonding and culture. .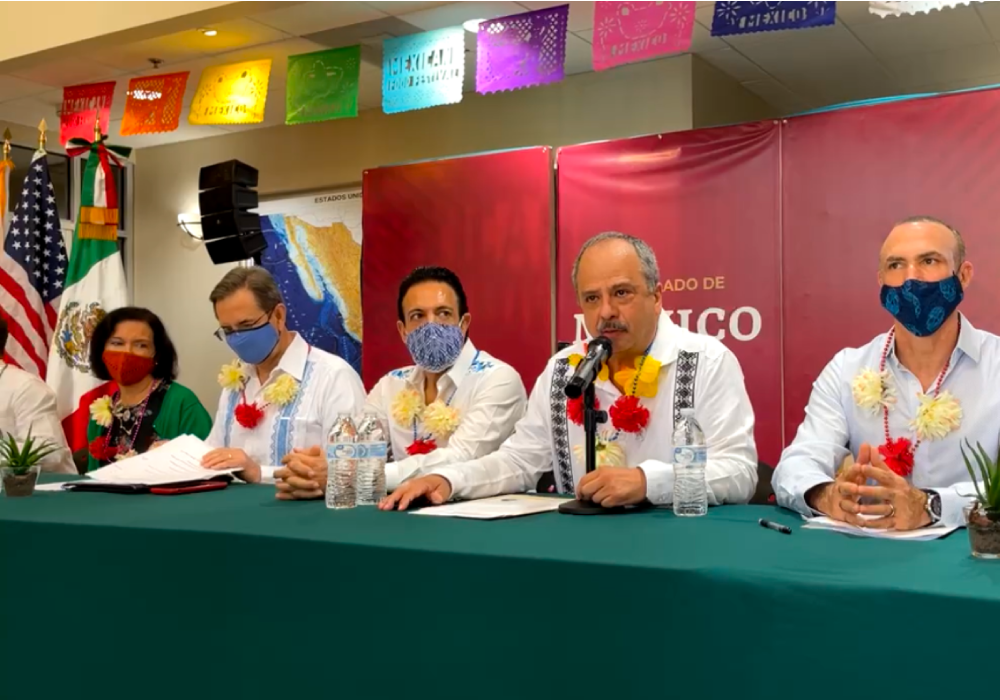 In this sense, the National Institute of Indigenous Languages will provide certifications to translators in mother tongues who are interested in collaborating in the project.
Jaime Vázquez Bracho Torres, general director of Consular Services, explained that videos will be broadcast in mother tongues that will explain what kind of services the VAIPOIME will provide and the requirements to carry out procedures.
"VAIPOIME is a reflection of this community effort that favors the collective good in favor of migrant indigenous communities," explained Esteban Moctezuma Barragán, Ambassador of Mexico to the United States.
On the other hand, during the event, authorities from the state of Hidalgo explained that they will provide the necessary documentation and support to Mexicans in the US for the issuance of driver's licenses.