The High Level Economic Dialogue (DEAN) between Mexico and the United States, took place from 2013 to 2016, and was resumed by the Joe Biden administration this year.
The DEAN was agreed upon by the presidents of both countries during a meeting at the White House in March of this year. It aims to promote open dialogue that values diverse points of view to promote transparency in bilateral decision-making.
This year it was held on September 9 at the White House, with the presence of several secretaries of state from Mexico and the United States, as well as Vice President Kamala Harris, who was in charge of the event. As reported by both governments, it focused on four pillars: rebuilding together; promote sustainable economic and social development in southern Mexico and Central America; secure the tools for future prosperity; and invest in our people.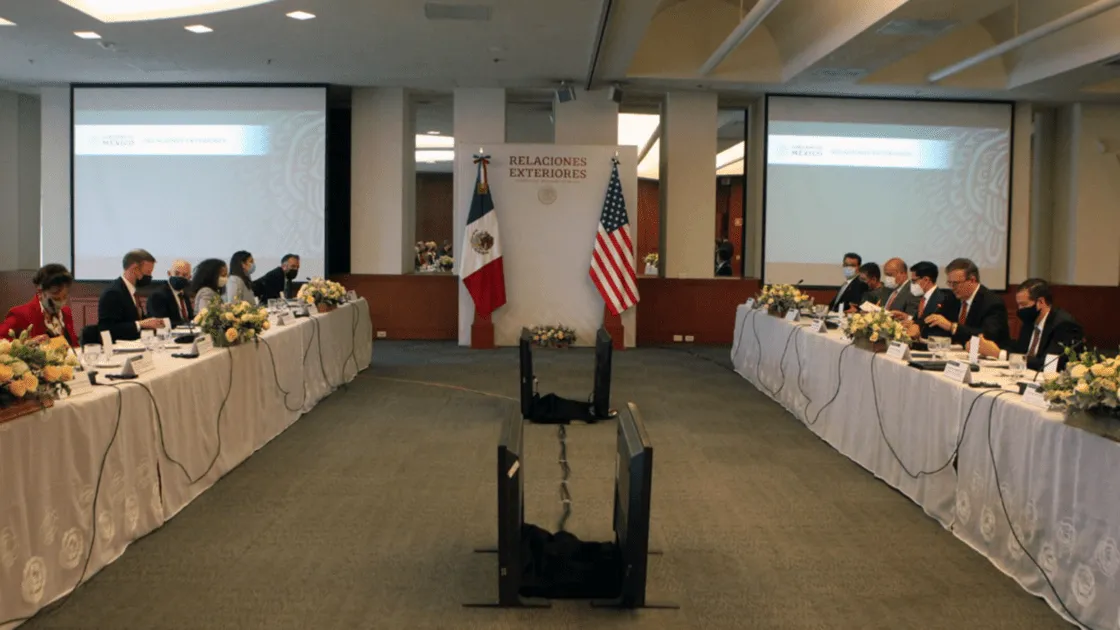 Within the first pillar, Mexico and the United States seek to rebuild an environment that has been conditioned by the pandemic, and improve supply chains between the two countries, which will lead to economic recovery, trade facilitation and innovation.
 The DEAN fact sheet explains that this pillar is intended to promote economic competitiveness between the United States and Mexico, "through innovation, improvement of land border crossings, and maritime port infrastructure, and cross-border trade flows. more expeditious ".
Other agreements that stood out were that both countries will promote cooperation to form a more inclusive workforce, with better preparation and more tools to be an important part of the economy. Some of the specific objectives are technical and educational training in priority sectors and investment in small and medium-sized enterprises.
"A new stage is beginning in the bilateral economic relationship," wrote Mexican Foreign Minister Marcelo Ebrard about the DEAN. On the other hand, Vice President Kamala Harris and the main person in charge of the meeting said that: "Economic stability is one of the interests of the United States."
The Vice President of the United States, Kamala Harris attended the meeting, accompanied by Antony Blinken, secretary of state; Gina Raimondo, Secretary of Commerce; and Alejandro Mayorkas secretary of National Security, among others. On the other hand, the Mexican delegation was led by Marcelo Ebrard, Secretary of Foreign Relations, in the company of Tatiana Clouthier, Secretary of the Economy; Esteban Moctezuma, Mexican ambassador to the United States, among others.