The activist Yolanda Varona was deported almost 12 years ago and since then she has remained in the city of Tijuana where she founded the organization Dreamer Moms, to support other families in the same situation.
La activista Yolanda Varona, deportada en 2011 logró ver a su familia nuevamente tras obtener un permiso humanitario para cruzar la frontera. Durante su estancia en Tijuana por más de una década, Varona fundó Dreamer Moms, una organización que tiene como objetivo ayudar a más familias, en específico madres que han sido separadas debido a la deportación.
Varona was deported after living in the United States for 18 years on a tourist visa, which separated her from her family. After years of struggle and work, at the beginning of June 2022, Varona managed to cross the Tijuana-San Ysidro border crossing where she was reunited with her daughter Paulina de ella, who was 19 years old when her mother was deported. .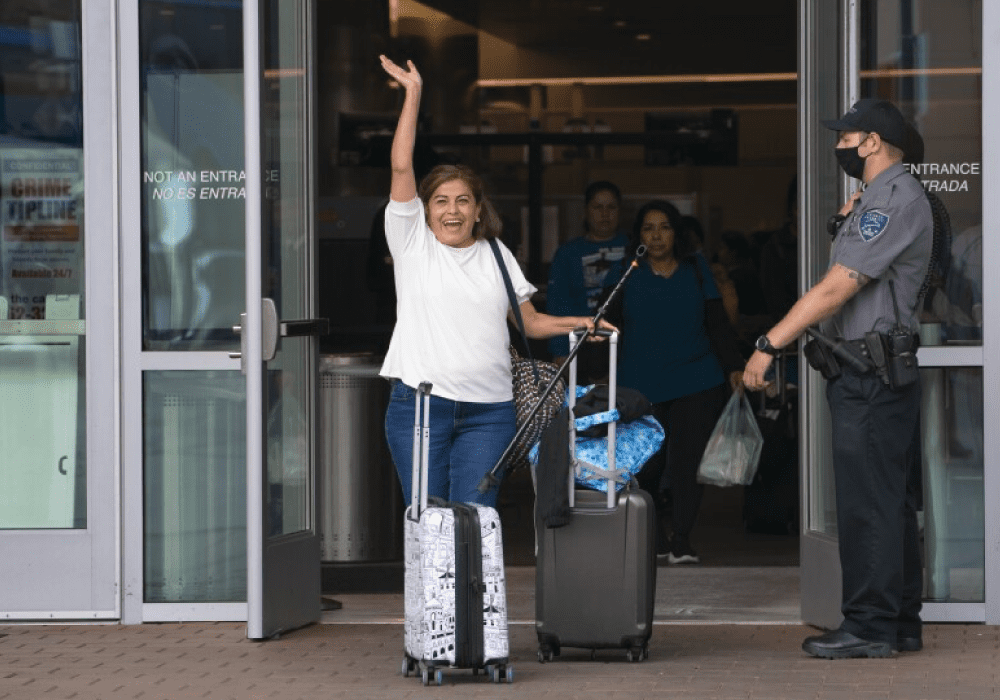 In these years of activism, Varona had the opportunity to work with veterans of the US Army who have also been deported. That was how she met her husband, army veteran Héctor Barajas, whom she married two years ago.
Barajas enlisted in the army in 1995 and was honorably discharged in 2001. However, he was jailed for two years after running into trouble with the authorities and deported in 2004. Thanks to the work of the American Liberties Union, however, (ACLU), was able to return to the United States as a U.S. citizen in 2018. It was through her husband's citizenship that Varona was able to obtain an application for parole, as a qualifying relative of a service member.
It was the ACLU who contacted Varona to break the news: "I couldn't believe it. The first thing I did was go back to sleep. I wanted to fall asleep so I could wake up and open my phone again and read that it was true," she recounted.
Before achieving her return, the organization created by Varona was able to help four other mothers separated from their families to return to the United States.