La organización sin fines de lucro, Make the Road Nevada ha brindado apoyo a la comunidad latina del sur del estado desde 2017.
Recientemente la organización Make The Road Nevada, que tiene sede en Las Vegas, abrió su primera oficina en Reno al norte del estado, con el propósito de incrementar la representación latina en más regiones del estado. Cabe destacar que, según el último censo realizado en 2020, los hispanos y latinos representan más 28% de la población total de Nevada.
Desde 2017, Make the Road Nevada ha promovido la justicia para los inmigrantes latinos y las familias trabajadoras, ahora han logrado expandir su apoyo a la región norte al abrir sus primeras oficinas en Reno. "Este es un nuevo capítulo en la historia de Make the Road Nevada. Nos hemos dedicado a brindar recursos, abogar por las familias de clase trabajadora y las familias inmigrantes", explicó Rico Ocampo de Make the Road Nevada.
Asimismo, Ocampo resaltó que ahora la organización podrá expandir la defensa de los derechos de los latinos al norte de Nevada, que normalmente queda fuera de las discusiones relacionadas con la toma de decisiones en el estado. En este sentido, esperan conectar con las familias trabajadoras de origen latino en dicha región de Nevada.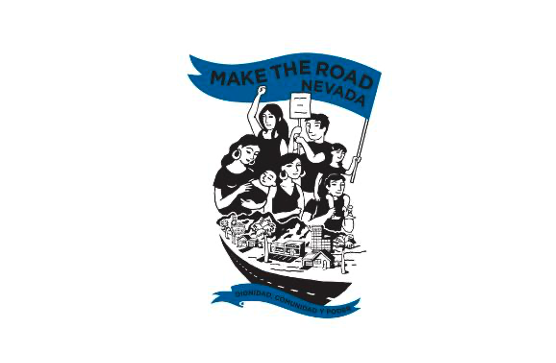 "Lo que la gente puede esperar de la oficina de Make the Road en Reno son programas para jóvenes, una oportunidad para que los jóvenes se involucren en programas de inmigración y una oportunidad para que las familias inmigrantes hagan preguntas sobre dónde pueden obtener ayuda con respecto a los formularios de inmigración, preguntas sobre su situación familiar o talleres", mencionó.
Por otra parte, también durante el evento de la apertura de las oficinas, fue presentado Edgar Partida, quien es el primer mimbro de Make the Road Nevada en Reno. Partida, quien es beneficiario de DACA, explicó su decisión de unirse a esta organización: "Quiero ver a todas las personas de mi comunidad viviendo libremente con los derechos que se merecen mientras vienen a contribuir a esta gran nación a la que todos llamamos hogar. Es por eso que trabajamos en organizaciones conjuntas como Make the Road Nevada que empoderan, educan e informan a la comunidad latina".
De igual forma estuvo presente el secretario de Estado de Nevada, Cisco Aguilar, quien reconoció el trabajo que realiza la organización por la comunidad latina en Las Vegas. "Están aquí para animar a nuestra comunidad y asegurarse de que estamos haciendo lo que necesitamos para ser más fuertes y mejores", señaló.
Learn more about this organization at the following link: http://maketheroadnv.org/