Grupos de inmigrantes y algunos legisladores de Arizona buscan impulsar una ley que permita que los indocumentados accedan a licencias de conducir estatales.
Arizona is home to more than 270,000 undocumented immigrants and despite representing an economic and social boost for the state, since 1996 they have been prohibited from obtaining a state driver's license. State law says that in order to get a driver's license, Arizonans must prove their legal presence in the country.
Immigrant advocates and organizations, as well as state legislators, hope to change the law to allow the undocumented equal access to state driver's licenses. Representative Lydia Hernández sponsors bill 2604, in the state House of Representatives. This law would eliminate the proof of citizenship requirement for driver's license applications. Since 2013, Hernández has pushed similar legislation, however, she has not been able to obtain the support of the House.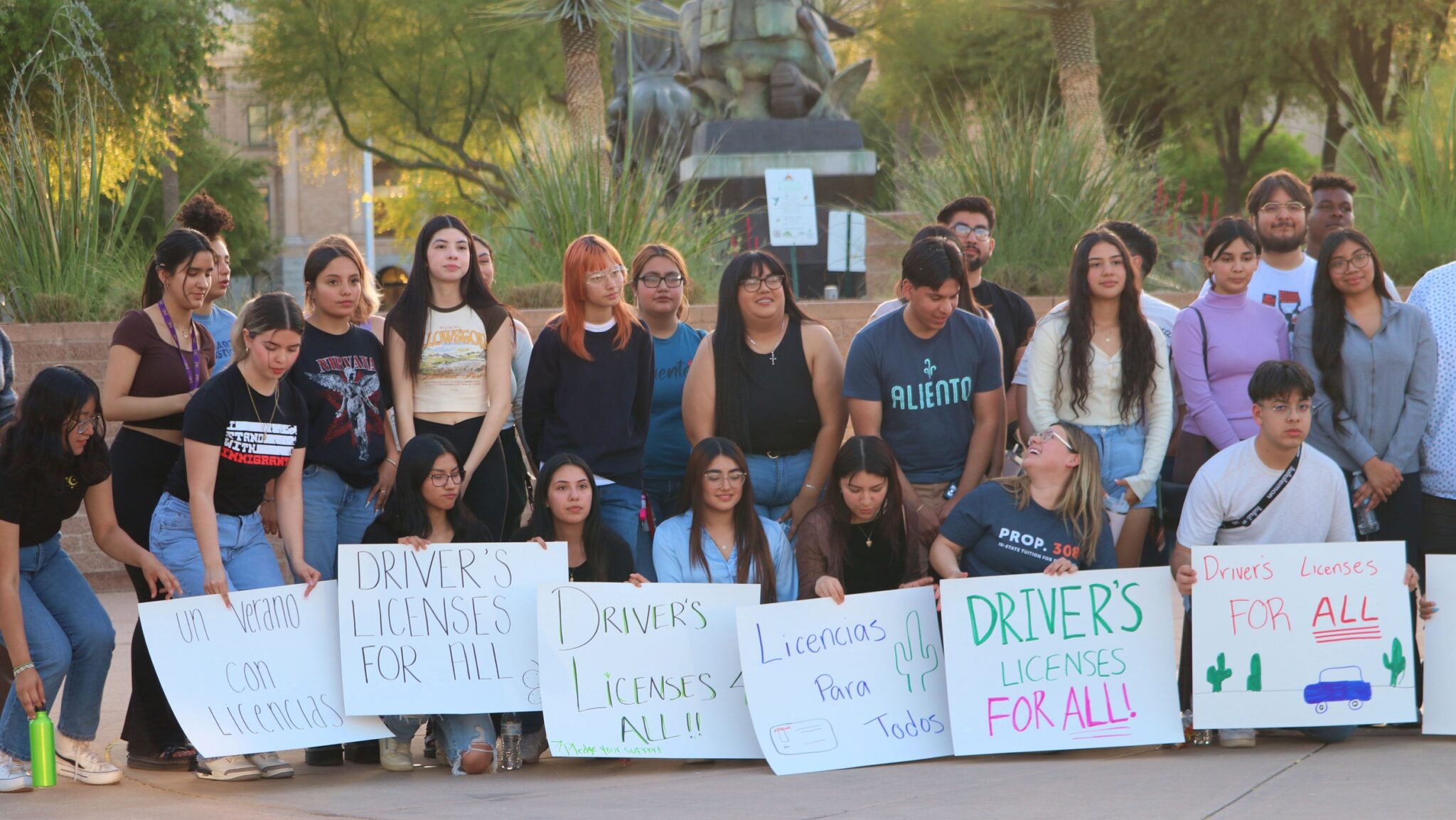 The next step that Hernández plans is to present an amendment to his proposal to send it to Governor Katie Hobbs and that she includes it in the state budget. However, he requires the support of more representatives to make this possible. In addition, Handel has expressed that he will not vote on the state budget if it does not include the driver's license project for undocumented residents of Arizona.
Eliminating this ban would allow more workers in Arizona to access a driver's license, since one in six workers in Arizona is an immigrant.
Likewise, it is a measure that would benefit the population of the entire state in general, by allowing more people to have legal permission to drive after passing a driving test; more cars insured; and the reduction of accidents due to possible leaks.
"People are going to continue driving because there are no other alternatives. So do we want to do it in a safe way, where people actually pass a driver's license test or do we want people to drive without it?" explained Reyna Montoya, founder of immigrant advocacy group Aliento and DACA recipient.