Just a few days ago, Isabel Guzman was confirmed as the new director of the Small Business Administration (SBA), becoming the only Latina woman in the presidential cabinet.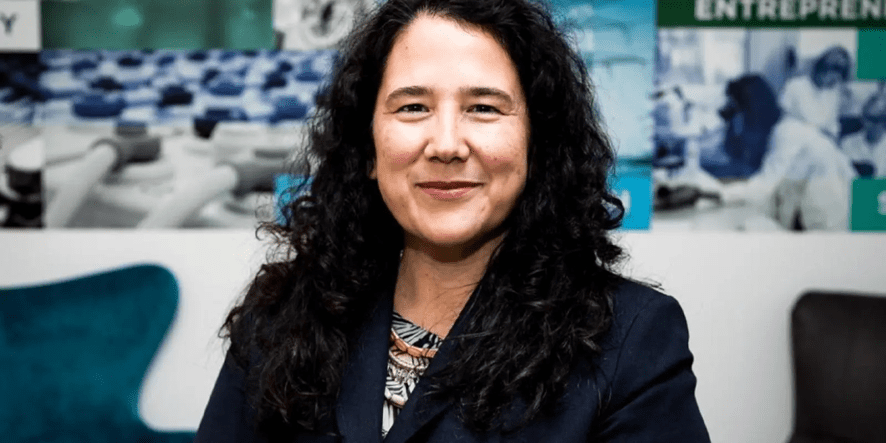 Guzmán, de raíces mexicanas, nació y creció en Burbank, California. Su familia se instaló en Texas para buscar mejores condiciones de vida, dejando atrás Aguascalientes y Jalisco, ya que lo ocurrido en la Revolución Mexicana no les dejó más remedio.
Isabel no es ajena al trabajo arduo, razón por la cual el presidente Joe Biden la eligió en ese importante cargo, ya que lo vivió con sus padres: "Crecí visitando a mi padre en su hospital veterinario, y trabajando con él allí. Lo que más recuerdo es que adoraba la conexión que tenía con los clientes a los que atendía cada día".
Estudió en la Universidad de Pensilvania en la Escuela Wharton de Negocios. Posteriormente, inició su carrera como empresaria y asesora de propietarios y pequeños negocios, por lo que tiene una amplia experiencia en negocios manejados por hispanos y otras minorías: "He dedicado mi vida a defender a la comunidad de pequeños negocios de Estados Unidos", comentó.
También, Isabel se desempeñó en ProAmericaBank, un banco comercial encabezado por latinos que daba servicios a empresas en su natal California. Por lo anterior, el gobernador de ese estado, Gavin Newsom, expresó su entusiasmo respecto al nombramiento: "Guzmán encarna la historia de California y el sueño estadounidense". Isabel ya tiene experiencia en la SBA, porque estuvo como subjefa de gabinete en el gobierno del presidente Barack Obama. Sin duda, estos duros momentos por los que estamos viviendo son un reto para todos, pero Guzmán, con su vasta trayectoria ayudando a las pequeñas empresas de California, superará la labor que tiene al encabezar el Programa de Protección de las Nóminas (PPP, por sus siglas en inglés), que consiste en estímulos para que las empresas puedan seguir pagándole a su personal durante la pandemia.
Fuente: El Espectador