Con la entrada del nuevo Congreso, la administración de Joe Biden buscará de nueva cuenta la legislación a favor de los inmigrantes y la protección de DACA.
Una de las propuestas de Joe Biden al inicio de su administración fue una reforma migratoria que protegiera a los Dreamers y brindar un camino a la ciudadanía a los inmigrantes indocumentados en Estados Unidos. Sin embargo, no ha recibido el apoyo del Congreso para llevar a cabo estos cambios.
En 2023 el ejecutivo estadounidense, así como el Congreso tienen pendientes acciones para fortalecer y proteger a DACA de las diversas órdenes judiciales que buscan dar fin al programa que brinda protección a casi 600 mil personas Dreamers en Estados Unidos, la mayoría de ellas entre 21 y 30 años de edad.
Durante su discurso en el Estado de la Unión o State of The Union (SOTU) el presidente Biden, mencionó que "si vamos a promover la libertad y la justicia, necesitamos asegurar la frontera y arreglar el sistema de inmigración".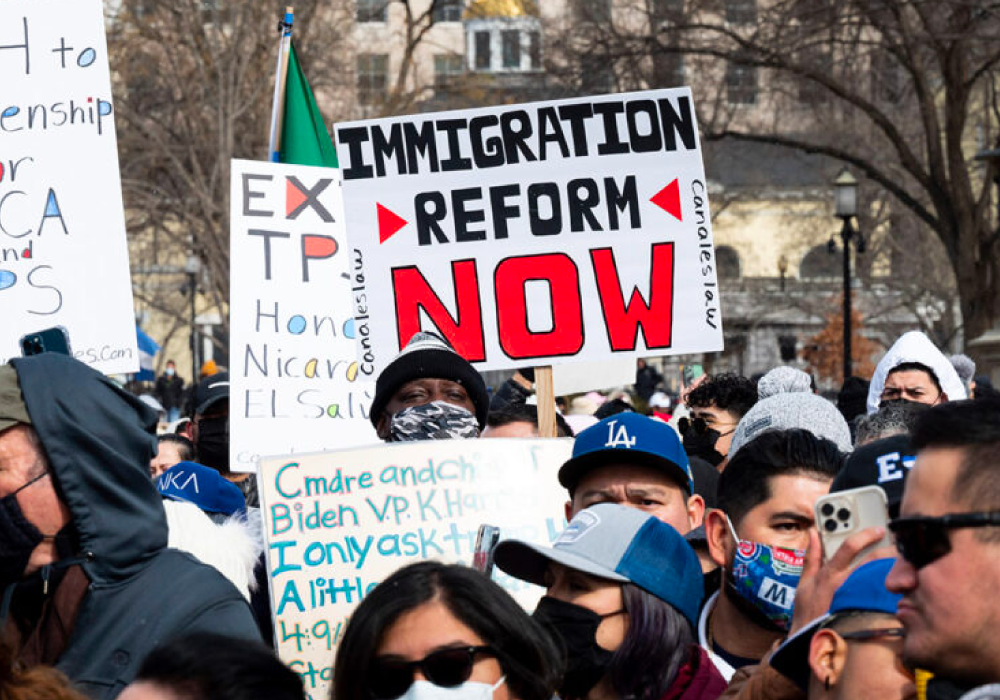 En este sentido planteó nuevamente la necesidad de brindar un camino a la ciudadanía para los beneficiarios de DACA, Dreamers, trabajadores agrícolas, trabajadores esenciales y aquellos con estatus temporal, acciones que como explicó deben ser una prioridad para el Congreso.
Asimismo, Biden también mencionó que, si los legisladores no planean aprobar la reforma integral, deberían al menos aprobar legislaciones que provean de equipo y oficiales necesarios para asegurar la frontera sur.
La seguridad fronteriza es otro tema que el presidente Biden abordó durante el SOTU. Biden señaló que es necesario arreglar el sistema migratorio y asegurar la frontera, para ello, según explicó es necesario la incorporación de nuevas tecnologías para detectar el tráfico de personas y de sustancias ilícitas.
Por otra parte, una política que ya ha entrado en efecto y beneficia a los inmigrantes es el cambio en la regla de carga pública. Las nuevas regulaciones de la carga pública entraron en efecto a finales de diciembre de 2022 y permiten a inmigrantes que el beneficiarse de programas de asistencia pública no repercuta en la elegibilidad futura para obtener la residencia permanente. De esta forma se busca expandir el acceso a servicios de salud y asistencia alimenticia.