Es posible estudiar en NY como inmigrante sin documentos y acceder a beneficios estatales gracias al NY DREAM Act aprobado en 2019
Estudiar en la universidad es una herramienta valiosa que puede mejorar las oportunidades laborales y profesionales de los migrantes. Sin embargo, para los estudiantes indocumentados suele ser más difícil, ya que deben enfrentarse a políticas y reglas que complican el acceso a la educación superior y suponen retos legales y financieros. No obstante, existen opciones y recursos disponibles para aquellos que desean seguir adelante con sus estudios.
En Nueva York, uno de los estados con mayor cantidad de Dreamers, se aprobó en 2019 la DREAM Act, permitiendo a los estudiantes indocumentados acceder a apoyos financieros para cubrir gastos universitarios. Anualmente, se estima que en el estado de Nueva York se gradúan de la escuela preparatoria alrededor de 4,500 estudiantes indocumentados, por lo que ahora cuentan con mayores facilidades para estudiar.
Esto ha permitido la entrada de más Dreamers a instituciones de educación superior en el estado y a beneficios como becas.  Además, gracias a esta ley, los Dreamers pudieron acceder a matrículas estatales en Universidades que forman parte de The State University of Ney York (SUNY) y de The City University of New York (CUNY), entre otras.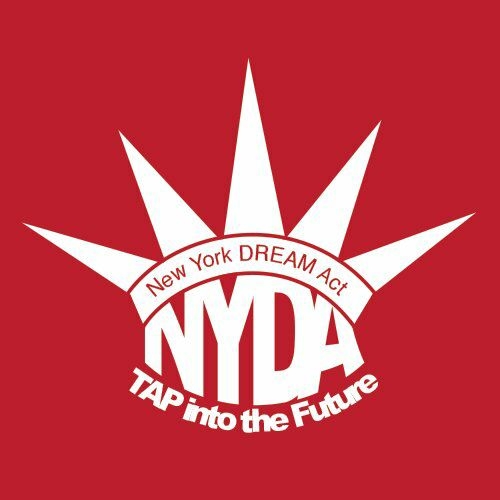 ¿Cuáles son los requisitos para aplicar a una institución privada, o pública en Nueva York?
Para los inmigrantes que no estudiaron en Nueva York, el primer paso es contar con la aprobación del Examen General de Desarrollo Educacional o GED, que s el equivalente a un diploma de preparatoria o high school. Y para los estudiantes graduados de preparatorias del estado, solo es necesario contar con su certificado.
Cabe mencionar que contar con calificaciones altas en preparatoria es útil para aplicar a universidades y colegios además abre oportunidad para becas.
Por otra parte, para calificar al DREAM Act y obtener beneficios como apoyos financieros en la universidad, son elegibles cualquier clase de estudiantes indocumentados, beneficiarios de DACA, portadores de visa U o visa T, y TPS.
No obstante, en este caso si es necesario que los estudiantes hayan estudiado la preparatoria en el estado de Nueva York por al menos dos años. Además, para poder aplicar no deben haber pasado más de diez años desde su graduación. Consulta más información en el siguiente enlace: https://nysdream.applyists.net/Account/LogOn?ReturnUrl=%2f
Para aplicar a los beneficios del DREAM Act de Nueva York es necesario completas, enviar y ser aceptador por la Corporación de Servicios de Educación superior (HESC). Posteriormente es necesario completar la aplicación del Programa de Matrícula del Estado de Nueva York (TAP).
Para mantener las becas que ofrece el estado de Nueva York, es necesario mantener un GPA de 3.0.