Conoce más sobre recursos, información y material de apoyo para migrantes en Estados Unidos y más.
La Comisión Nacional de los Derechos Humanos (CNDH) un organismo público autónomo del Estado mexicano, cuya misión es la defensa, promoción, estudio y divulgación de los derechos humanos. Su compromiso con los mexicanos está presente aún más allá de sus fronteras, por lo que cuenta con el programa "Persona migrante, el Plan es tener un Plan":
Es importante que los mexicanos que viven en Estados Unidos, conozcan sus derechos, y más importante aún que estos derechos se respeten estando fuera del territorio nacional. A través de este portal especializado, la CNDH brinda apoyo e información actualizada para migrantes mexicanos.
Cabe resaltar que la información contenida en el portal cuenta con una versión inclusiva de navegación para personas con disparidad visual, motora, auditiva, así como navegación por lectura de texto, detección sensible o lectores de pantalla.
El portal cuenta con información útil y diversa categorizada en dos principales secciones y tres subsecciones. Por ejemplo, para los migrantes que están en Estados Unidos se encuentran las siguientes categorías: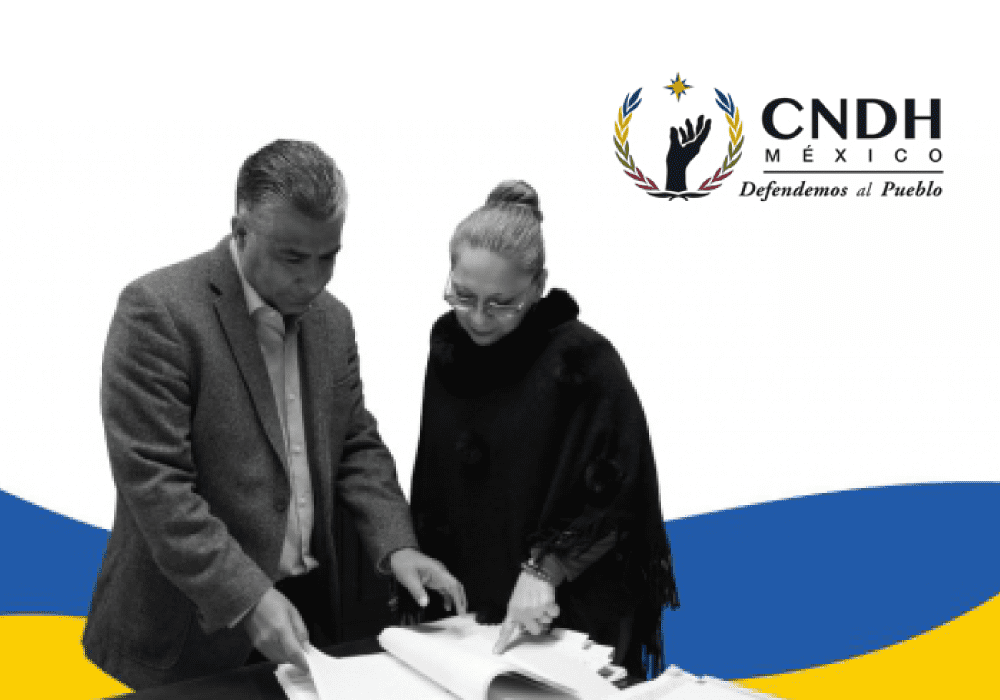 Find out: It contains information on citizenship, property protection, necessary documents, location and data of nearby consulates, etc.
Get your bearings: Check information about arrests or raids and what to avoid, criminal charges, find lawyers, etc.
Defend yourself: In case of arrest, you can also request consular protection, salary recovery, etc.
Para los connacionales que están de regreso en México, las subcategorías son las siguientes:
Know your rights: identify yourself through official documents, look for accommodation and food, you have the right to receive medical attention regardless of your immigration status.
Integrate: seek or maintain communication with your family members, find out about community programs, education, psychological support, etc.
Apóyate: en instituciones, autoridades locales y conoce los sitios de entrada en la frontera sur y norte.
Asimismo, cuenta con información para migrantes que se encuentran transitando por México y su destino es Estados Unidos.
El portal también pone a disposición de los migrantes mexicanos en Estados Unidos, una list of legal service providers en cada estado a través de abogados pro bono. Y finalmente brinda información sobre associations that protect the rights of migrants.
Learn more about the rights of Mexican migrants in the United States by visiting the portal. Or through the telephone line 1 (855) 220 1829 from the United States and 800-201-1010 from Mexico or by email cndhcontigomigrante@cndh.org.mx.